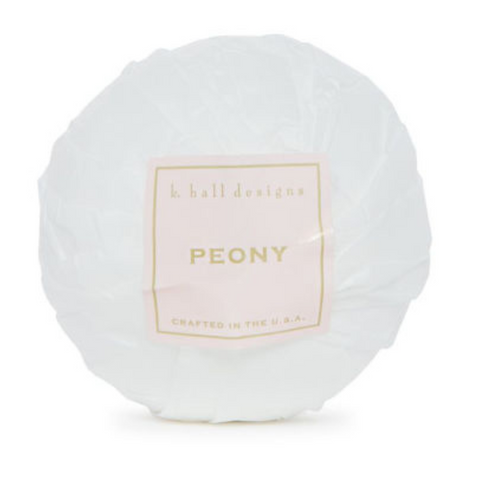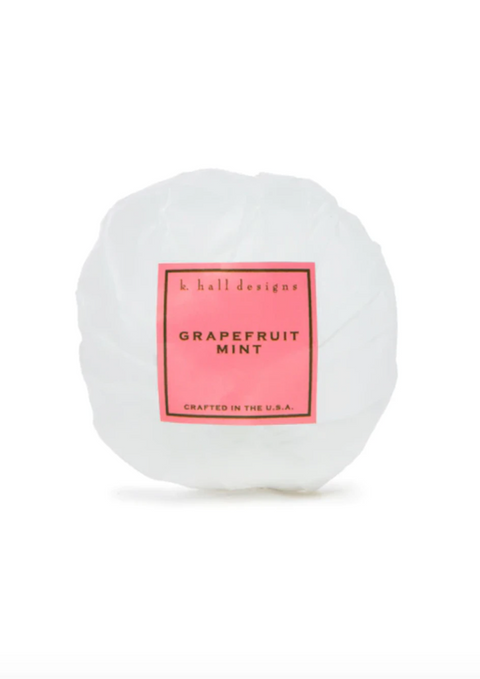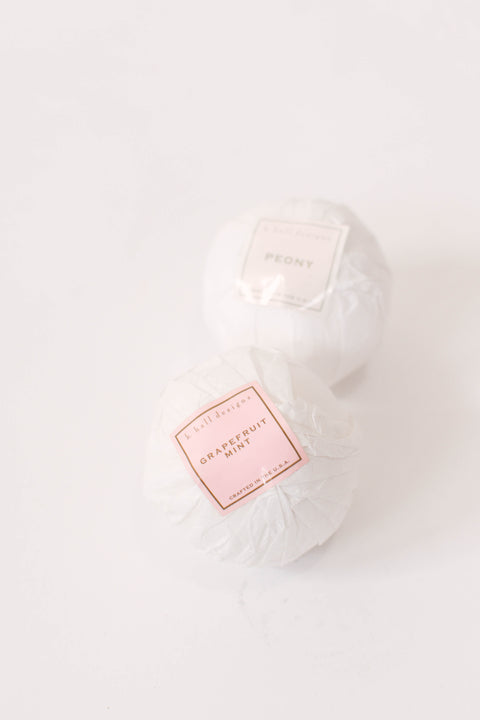 K. Hall Studio
K. Hall Bath Bomb
Fragrance Notes:

Berry: sweet bright notes of fresh berries collide with spiced cedar-wood and light hints of smooth vanilla.
Grapefruit Mint: crisp, smooth and sweet pink grapefruit sits harmoniously with cool, fresh mint and soothing lavender in this intoxicating and uplifting blend of fragrances.
Peony: this authentic floral fragrance is delicate, yet heady with peaceful, watery notes.