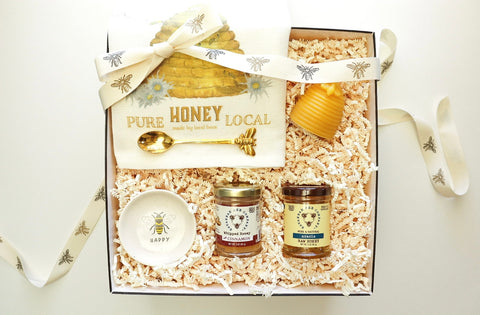 Amy Boutique
Sweet Bee Box
Amy's signature Sweet Bee Box! The experience of Amy Boutique in a ready to ship/pickup gift! 
Includes;
-Pure Honey Local Hand Towel
-Bee Ribbon
-Brass Bee Spoon
-100% Beeswax Candle
-Bee Happy Ring Dish
-Whipped Cinnamon Honey 3oz
-Artisanal Acacia Honey 3oz
All of our gift boxes come packaged in our signature gift box which includes; Amy's speciality ribbons, shred, and personalized note.