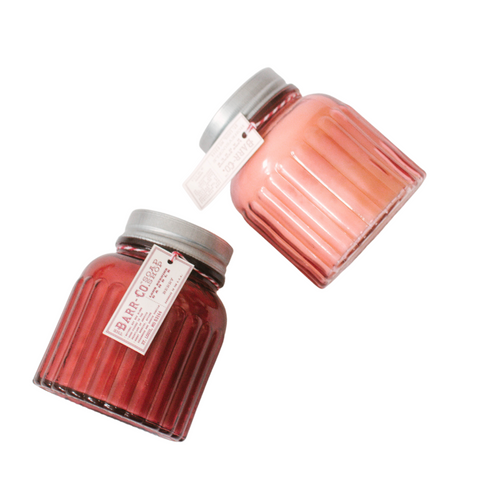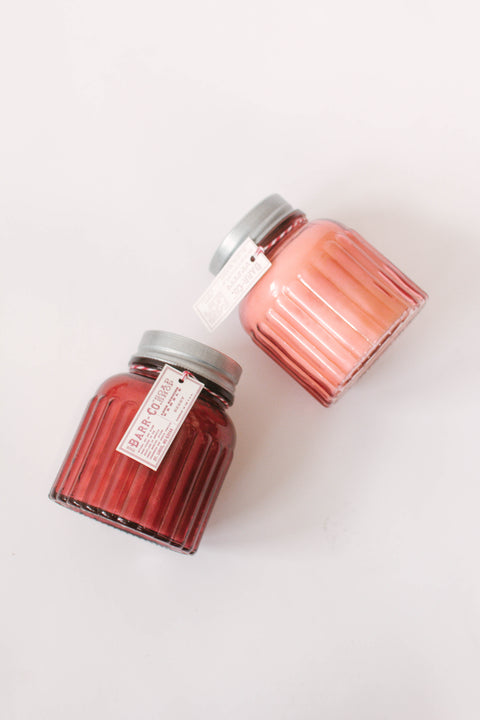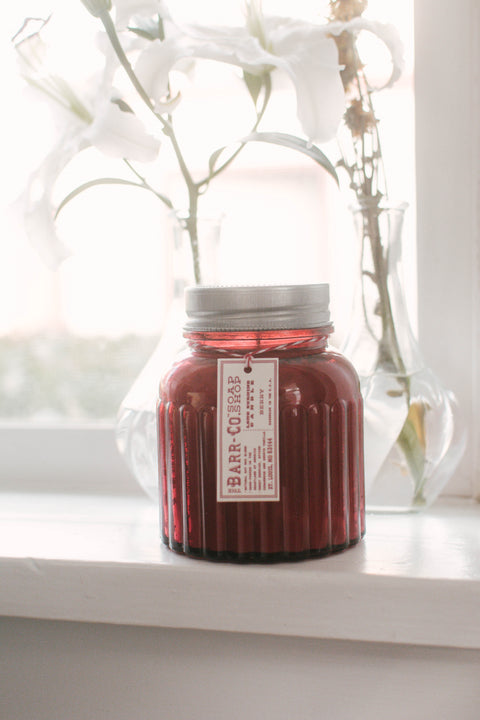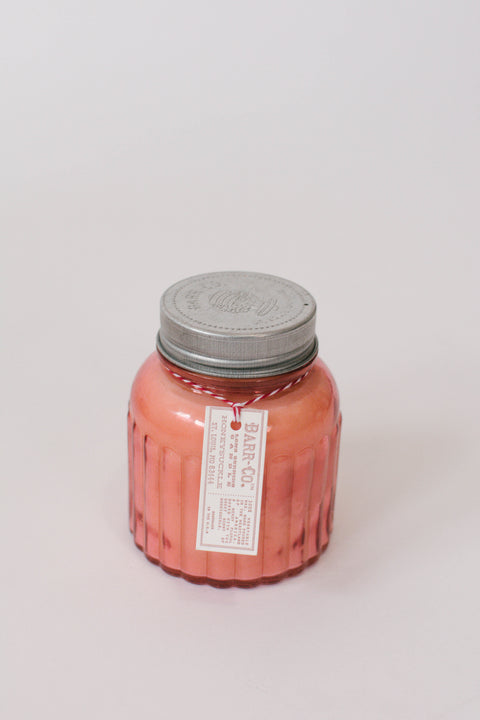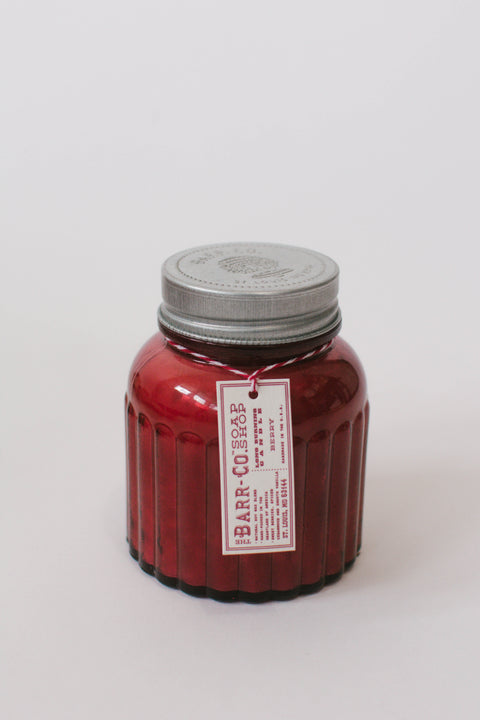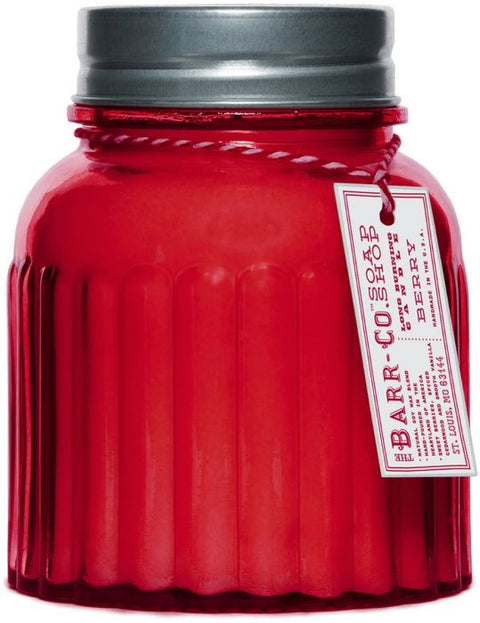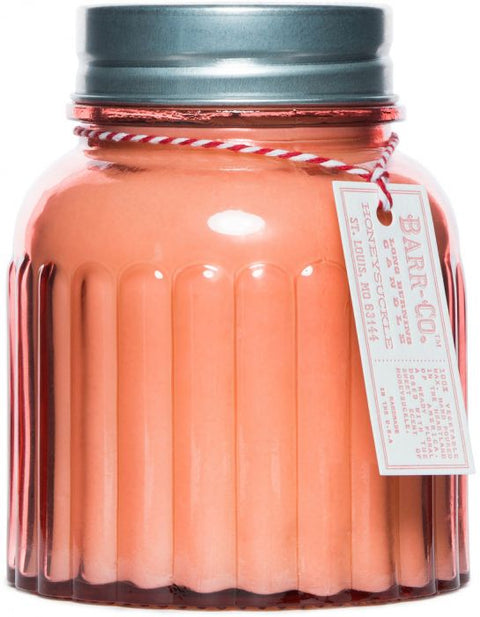 Voluspa
Apothecary Jar Candle
 This wonderful candle looks pretty and smells even better! With 100% natural soy wax poured into the apothecary style glass jar, it is sure to deliver the fragrance you are after.
Berry: the scent offers smooth and bright berries spiced with cedar wood and light hints of smooth vanilla.
Honeysuckle: it is a heady floral fragrance dosed with the sweet scent of honeysuckle nectar and herbaceous greens.
This wonderful candle is hand-poured in small batches in the USA by Barr Co, a division of K. Hall Studios. It should burn for up to 120 hours in optimal conditions. It has 20 ounces (567 grams) of wax.